The ThetaHealing® Technique Seminars
— An Energy Clearing Practitioner Certification —
Are you ready to release the limiting beliefs holding you back from what you deserve and open yourself up to receive all the Universe has to offer? Learning ThetaHealing, an energy clearing modality, can help you do exactly that.
You'll learn a meditation technique to instantly drop you into the Theta brainwave, connect with Creator of All That Is, and co-create the world you desire. By shifting your subconscious limiting beliefs into positive, empowering beliefs you can align your energy and magnetize health, wealth, love, abundance, joy, and more.
Whether your just learning about energy clearing or a seasoned pro at energy work, ThetaHealing can take you to the next level. Dramatically enhance your intuitive abilities with the Basic DNA seminar. Here you'll learn how to do open up your psychic senses, provide intuitive readings with accuracy, change your limiting beliefs instantly, perform powerful energy clearings, and talk with your angels and guides.
The best part, ThetaHealing is simple, fun, and easy to learn. Get started now with the Basic DNA seminar and then work your way up to the higher levels as your soul moves you.
ThetaHealing will bring clarity to why your blocks existed and free you to live a life you'll love.
Basic DNA — Instantly shift your limiting beliefs to create the life you've dreamed of.
Advanced DNA — Awaken the master inside and take your journey to the next level.
Dig Deeper — Eight ways to get to the bottom limiting belief with ease and grace.
Manifesting and Abundance — Release the blocks to manifesting and receiving abundance in your life.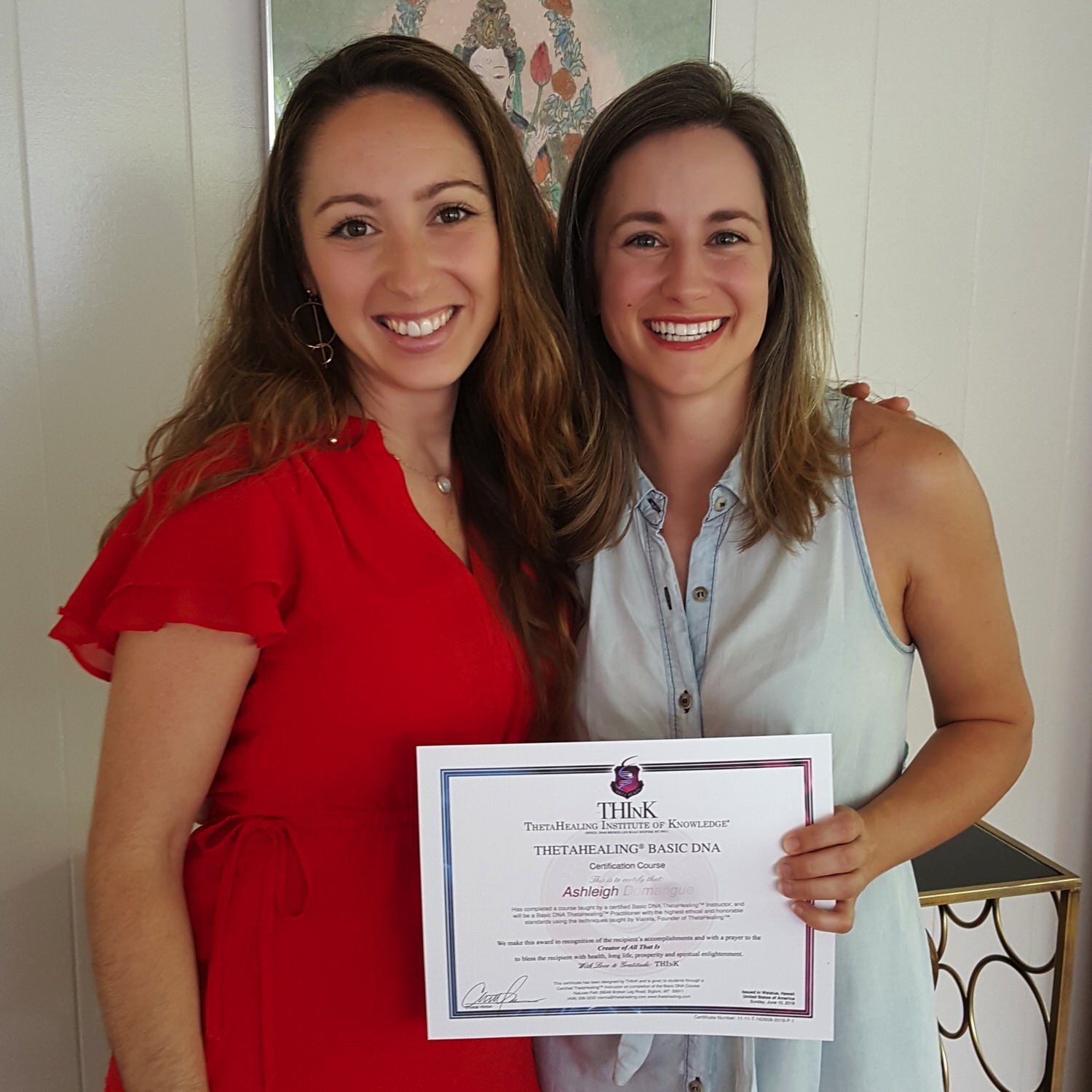 with Crystal has been a game changer. She provides guidance with the clarity, precision, kindness, adeptness, and ease of a master healer. She approaches all topics with a lightness and grace that speak to her steadfast faith in The Creator of All That Is. Her instruction has helped me uncover my ability to live my best life. For which I am ever grateful.
Ashleigh from Texas
Energy Clearing Seminar Schedule
Hawaii June 21-23, 2019
San Francisco July 26-28, 2019
Hawaii May 25-27, 2019
Hawaii August 16-18, 2019
Hawaii June 29-30, 2019
Hawaii September 14-15, 2019
Hawaii July 20-21, 2019
Hawaii October 5-6, 2019
Classes are held two to three times a year and run 9am-5pm each class day.
All seminars are held in Waialua, HI unless otherwise noted. If you would like to host a class in your city, please email me at Blessings@CrystalignExperience.com.
A Life Changing Experience
In this fun interview by Laura Hernandez, I share my healing journey and life transformation when I learned ThetaHealing®. I also give some tips about how to get the most during and after ThetaHealing classes to maximize your healing and how to make a career with what you learn. Laura Hernandez is my dear friend and very first ThetaHealing instructor, she is based in Texas.
Crystal Hinton is a Certified Practitioner and Instructor of ThetaHealing.
She has studied with Vianna Stibal at THInK Institute.